Need a Lawyer?
Another Approach to Reputation Management
If your reputation is being unjustly damaged on the Internet, it is possible that you may be able to benefit from the services of a lawyer who specializes in reputation issues.

Litigation can be effective. A good lawyer can actually get a bad result removed from the search results. But you

need to make sure that use a lawyer who understands Internet reputation management.

Otherwise litigation could backfire and you run the risk that notice of your lawsuit-even if successful-- could end up as another search result, shining light on an issue that you would rather not have publicized.

If you are determined to take legal action, our advice is to discuss your situation with both a lawyer and an online reputation management expert before you decide on the best strategy.

Another course of action is to work with a lawyer who is skilled at reputation management matters and who may be able to deal directly with your antagonist or your antagonist's agents -out of court--to convince them to remove offending web pages without filing a lawsuit.

We work with several experienced attorneys and would be glad to introduce them to you if it appears that legal representation can help you regain your reputation.

In many cases, the best overall solution is to use legal talent as well as search engine marketing expertise to team up to remove negative web pages and create new content that provides a more accurate, more positive public perception.

If you would like more information about how we can help you restore your online reputation, please call us or complete this form.

"A good reputation is more valuable than money."
Publius Syrius

"If a reputation is not carefully preserved it dies quickly."
Baruch Spinoza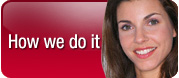 Ten Easy Steps to
an

excellent


online reputation
Click to receive
this valuable


free list